ULTRA REALISTIC TPE & SILICONE SEX DOLLS
Welcome to the world of Ultra Realistic sex doll, VSDoll.com. If you are looking for quality sex dolls, you have come to the right place. VSDoll is one of the world's top suppliers of "TPE Sex Dolls" and "Silicon Sex Dolls". We know what you want when you shop for a quality sex doll, and we have a selection of lifelike sex dolls just for you. Any questions? Feel free to contact our online customer service now!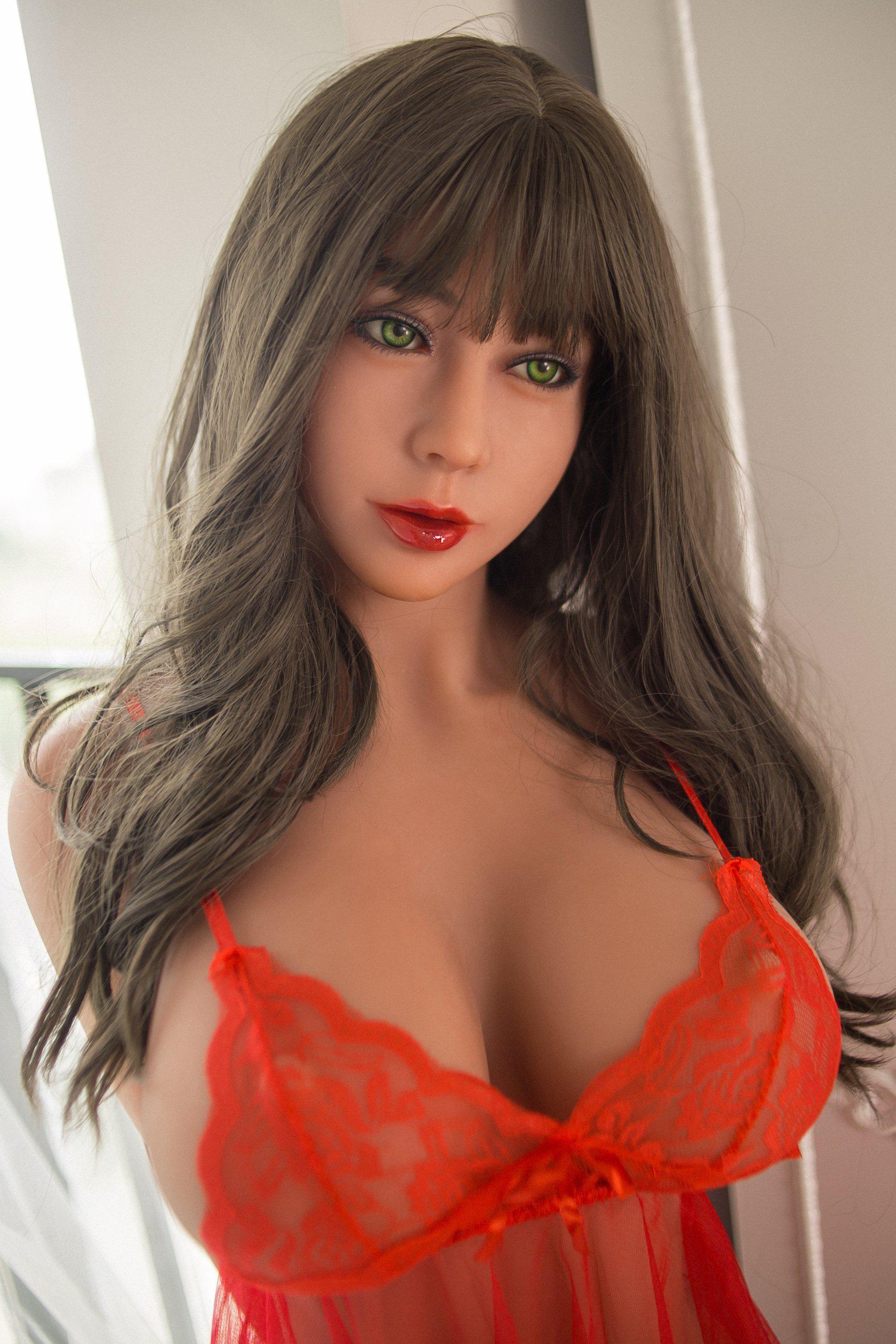 Our goal is to find the best doll for you and make your dreams come true. We cooperate with top Chinese manufacturers to bring you the best models, prices and customization options. Whether you are looking for TPE, silicone, mini dolls or life-size sex dolls, we are your best choice. Our team will ensure to provide you with the best customer experience and ensure that we provide you with the doll that best suits your needs.
Don't just take our word for it - See why They love VSDoll
"EXCELLENT DOLL

It's a gorgeous Doll!! Everything I had hoped for, the downside was the shipping time. I was warned it would take 6 - 9 weeks. Unfortunately for me it took 9 weeks. But was satisfied when it did finally arrived."
"AMAZING QUALITY WORTH 3 TIMES THE COST

I have purchased girls from expensive to cheaper. The quality of this doll is excellent. I would compare her to the girl I spent $1600 on. She is so beautiful. It does take almost 2 months to receive her. You know what though. I think that is how they sell a doll worth $1500 to $2000 for $599. So if your worried about the wait... Don't, You buy from VSDOLL and you get the highest quality, most gorgeously beautiful, and the most important. DURABLE... SOFT... 100% THE SAME DOLL as the pictures. In the Love Doll Business, VSDOLL rises above all others and charges the same as the cheap dolls that fall apart and start breaking down the first night. Yet has the Beauty and Durability of a doll 3 or 4 times the cost. VSDOLL IS THE ONLY COMPANY I WILL EVER PURCHASE FROM IN THE FUTURE. I am so happy with my girl. If you want quality beauty, and a doll that will really last and last... You have to buy from VSDOLL. Their Dolls are top of the line. The cost is so affordable I just purchased my 2nd from them. All future girls I buy will be from VSDOLL. Even their customer service is what the other guys are trying to be, but always seem to fall short. They are always there and it seems 24/7. At least, every time I need to chat there has been a rep ready within 2 or 3 minutes of opening the chat screen and who actually care. Oh, and last but definitely not least, The selection... WOW... SO MANY girls to choose from. Feel totally comfortable and confident that VSDOLL is beyond excellent."

"LOOKING FORWARD TO MY JOURNEY

I am very excited about my purchase of Connie and am looking forward to our journey together. I fell in love with her at first sight. I need to give total praise to Marie for walking me through everything. The comfort and care was amazing. I really wanted to be with Connie, but by the time Marie walked me through everything that enhances Connie, I NEEDED CONNIE. Mae did a great job too, checking on product details and what I needed. She also was very friendly and understanding. Customer service us second to none.. I am looking forward to my travel companion. Sleeping alone is not that great. When I get Connie, I will continue with my review. I am looking forward to many years together...I have notbeen this excited to meet somone since I was a teenager."
"AWESOME!

VSDoll.com is the first store I have shopped online and buying a very first realistic Doll is an experience. If I ever could buy another doll in the future VSDoll is the place to go. Very friendly and helpful people that works there. The are no regrets buying my Doll Jennifer she is as real as a real woman. Factory did an amazing Job she is really Sexy and very gorgeous! Thank you Marie for your help answering my emails and keeping customers happy!!"
"A+ DOLL HIGHLY RECOMMEND

Very high quality sex doll !! A+ 5 stars , and only 500$ !! Felt very lush , doll was very pretty. Easy to setup and use. One thing is though is that the original doll ordered was supposed to be white with blonde hair. The doll was more Asian / white mixed. However not disappointed, Asian girls are prettier anyway 🙂😁. Would highly recommend and plan to buy at least 2 more dolls in the near future."
"BEAUTIFUL!

This doll is beautiful, surprisingly for the price it's actually a well made doll, I purchased a extra head and would definitely buy again in the future from vsdoll. Customer support is also great, very helpful and nice, Marie is a sweetheart!"
"Fantastic doll!

The doll arrived today. It was wrapped inside the storage luggage case I bought together with the doll. As it is my very first doll ever, I was surprised by how heavy it actually is. But it is superb, very well made and the luggage case is the perfect discreet storage solution. The doll is very realistic (breast/vagina/anus). My milf lady fantasy has been fulfilled!"